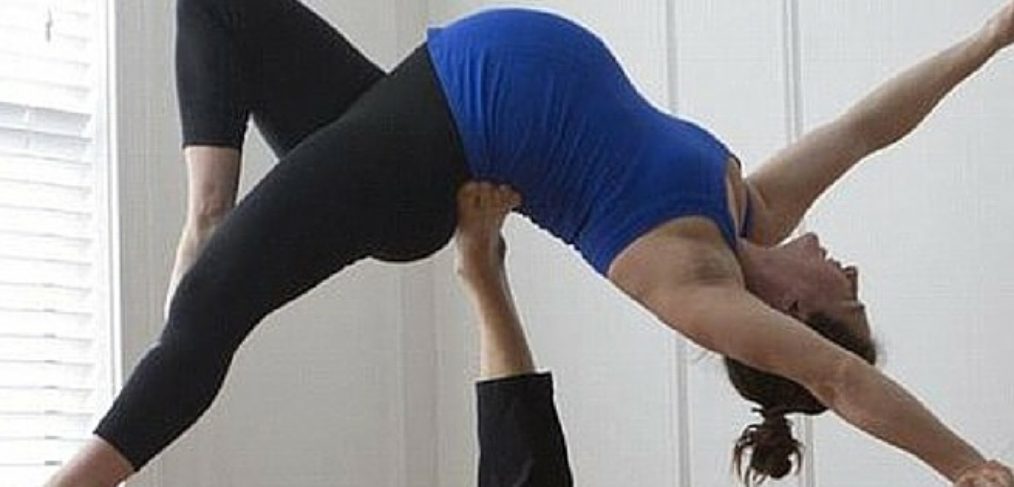 Acrobatic Mom Doesn't Let Pregnancy Stop Doing What She Loves
Who says Motherhood prevents you from your normal activities?
New mom Lizzy Tomber and husband Josh Young were active acrobat and yoga practitioners that started getting attention on Instagram from the photos they started sharing when Lizzy was pregnant.  Now that son David has arrived, that hasn't stopped them continuing to defy gravity with him getting an early taste for his parents' passion.  Talk about getting them started early!
See more of their great photos here.