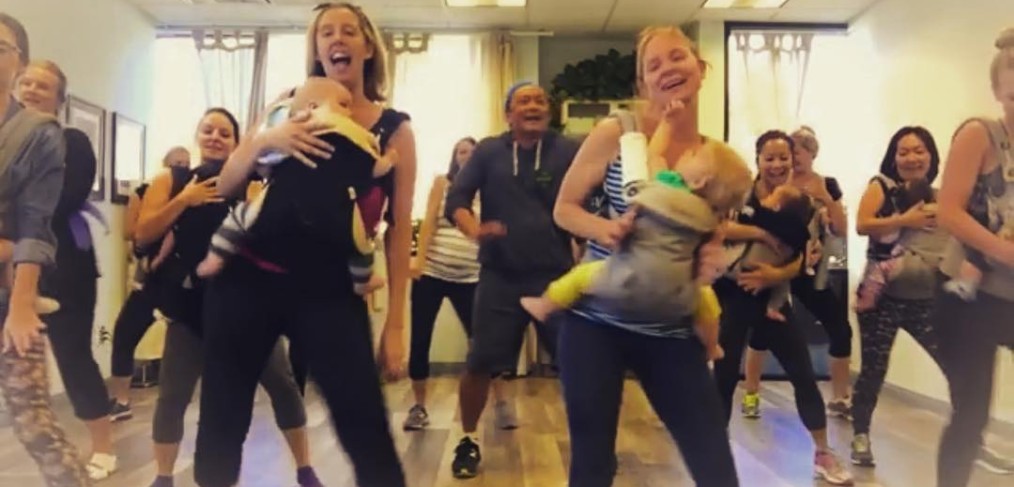 Baby and Mom Dance Class Perform the Cutest Routine
Now this looks like a great way for new Moms to stay healthy as well as have a ton of fun in the process.
A San Diego fitness studio has been regularly teaching babywearing dance classes and recently posted the sweetest video of one of the routines.
When this video of the class at KangaGroove dancing to the classic SugarRay track went viral recently, the studio was unprepared for the flood of interest.  They are now trying to respond to the large amount of requests from all over the globe to hold classes and are raising the funds to do so.
We hope to see them in our area soon!